Cheryl Farley Wellness Program Reviews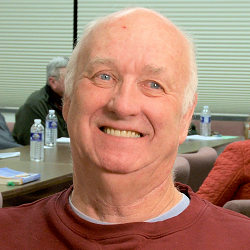 Ed Murray
Sugar dropped from 257 to 212
"Well this is day 6 and my blood sugars have come down quite a bit. They're close to normal, close to what they should be. In six days I'm very surprised at how the blood sugars seem to have stabilized and you know I'm really pleased with the results. I've lost 21lbs. This is something I'd like to continue on because I feel like I'm being fed. Its food that I like and I felt full all the time. There's no diet or anything I've ever tried that I noticed such a difference in six days."
Ed's Results: Sugar dropped from 257 to 212 Triglycerides dropped from 486 to 128. Cholesterol dropped from 313 to 234.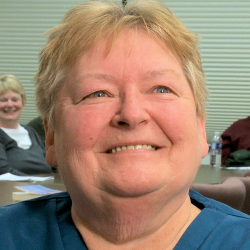 Lorraine (Ed's wife)
Ed's sugar dropped from 257 to 212
"I was just really afraid of losing him and this diet; it's just made such a difference. It was all that he did. I'm so grateful for it. I figured it wouldn't be, you know, much longer before he'd have massive heart attack or something."
Scott Anderson
Sugar dropped from 446 to 89
"Yeah, I can't believe what I was getting on my monitor. I was amazed with the numbers I've gotten. I'm on the verge of being a grandfather. I'd like to be a grandfather for a while. I think I'm going to make it now."
Scott's Results: Sugar dropped from 446 to 89. Triglycerides dropped from 970 to 187. Cholesterol dropped from 166 to 94.
Kenneth Mann
Sugar dropped from 149 to 93
"I use to have to suck in my belly to button these jeans I have on, but I don't have to do that anymore. I now have 4 inches between my belly and the jeans."
Kenneth's Results: Sugar dropped from 149 to 93. Triglycerides dropped from 247 to 107.
Join The Cheryl Farley Wellness Club
Here are some benefits of joining: Cheryl's 10-Day Diabetes Meal Plan eBook, Full access to Cheryl's Online Recipe Library, Full access to Cheryl's Online Video Library, Full access to Cheryl's Online Cooking Classes & Webcasts, Etc... Join Cheryl Farley Wellnes Today
Dan Callahan
Sugar dropped in less than 4 days...
"I don't want to have diabetes. I hate the fact that I'm a diabetic. I'm a little embarrassed. I never wanted to be that guy that always had to take medicine – you know you have that little box with Monday, Tuesday, Wednesday, and Thursday. I didn't want to be that guy. I've only been on the plan for four days now, but even after 4 days, I can see my blood sugar is going down, gradually. I am very excited."
Valerie Roseman
Diabetes does not have to take your health away
"Diabetes does not have to take your health away. With Cheryl Farley's program, my sugar had reverted to normal. Not only that but my blood pressure went down. My cholesterol (which I had been fighting for two years) also went down. I also lost weight to the extent that my clothes didn't fit me anymore."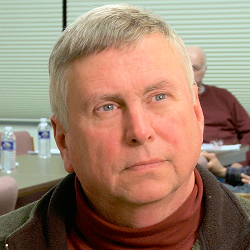 Jim Welch
The 10-Day diabetes meal taste terrific
"It's been 6 days on the 10-Day program and it tastes terrific. My blood sugar has gone from 248 in the morning to 104 in the morning. I haven't had those numbers in 7 years, so it's really quite amazing especially for somebody as skeptical as me. I am telling everybody about Cheryl Farley now. I feel a lot better about the future. I'm more anxious to see where I am next week, actually… I just figured I'd die in my 70's like my parents who also had diabetes. I am seeing such positive things happen; my blood sugars dropping from 248 in the morning to 104, in just ten days I've dropped 11 lbs and never felt fuller all the time while doing it. The last few days, I've got twice as much energy as I used to have which is really exciting to myself and my wife. Ten days, that's all. I don't have to think about staying on this program, I will. The change in my diabetes is going make such a big difference in my life with my grand-kids and great grand-kids, a big difference. Before I was just managing my Diabetes and trying to stay alive, now it's – let's make a difference and not worry about managing it. Let's just fix it. It's great, it really is. I feel very good about the future."
Doug Hensley
Sugar dropped from 267 to 130
"If I'd continued living the way I was living before I was going to die. You don't live a long time at 3 or 400 on your sugar levels. I had part of my foot amputated. I couldn't walk much. It hurt to walk and the doctors just kept on giving me something else and something else for the pain… In eleven days my insulin got cut to half! My sugar went from 360 to 88. My cholesterol went from like 247 or 267 all the way down to 130. And everything else on my blood test has essentially come all the way down in 11 days."
James Clarkson
I've lost 14lbs
"I can eat as much as I want. I've lost 14lbs. Your body just comes back to life. After this when he took my hemoglobin A1C it was six. He said that's normal. I mean it happened in a week where I noticed changes. And you know if you're really pay attention you can throw the Viagra away because your body just comes back to life. That's what happens."
Art S.
Sugar dropped from 200's to 109
"It's dropped down from the 200s down to 109 in the morning when I take my sugar. I feel better. My numbers are down. And I feel like I'm going to live a little longer. So it's a good feeling."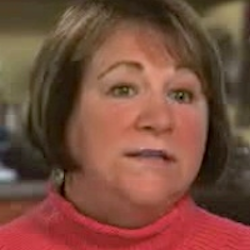 Louise Martin
I don't have any symptoms. I've lost 33lbs
"I went from being diagnosed with type-2 diabetes, heart disease. I no longer take any diabetic medication. My heart medication has been decreased in half. I don't have shortness of breath. I don't have any symptoms. I've lost 33lbs."
Join The Cheryl Farley Wellness Club
Here are some benefits of joining: Cheryl's 10-Day Diabetes Meal Plan eBook, Full access to Cheryl's Online Recipe Library, Full access to Cheryl's Online Video Library, Full access to Cheryl's Online Cooking Classes & Webcasts, Etc... Join Cheryl Farley Wellnes Today